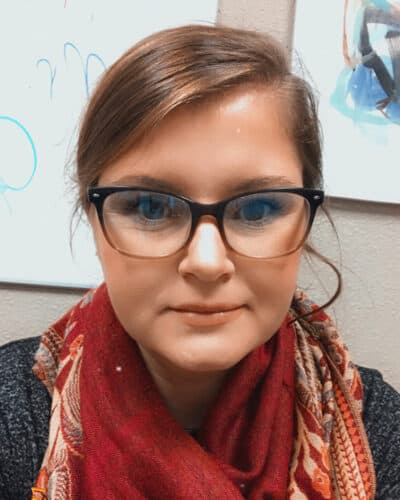 Education:
University of Iowa: B.A. in Sociology, B.A. in Education
East Carolina University: Masters in Education
Teacher
3rd Grade General Studies
Hello CJDS Families! I am ecstatic to be teaching 1st grade this year! I recently relocated back to Charlotte from a short hiatus working abroad and living in California. I have been teaching for 13 years, mostly in the Charlotte area. I grew up in Iowa and received a B.A. in Sociology in 2005 and a B.A. in Education in 2009 from The University of Iowa. I earned my Masters in Education in 2017 from East Carolina University. I live in Charlotte with my husband and our two fur babies. I love to be outdoors, run, read and try out new things (especially food).
As a teacher, I strive to build meaningful and lasting relationships with my students and their families. No child is the same, so I will get to know each student as an individual and design their learning to best fit their needs. I value an intrinsic learning environment which involves students being interested in what they are learning and the learning process itself. I promise to teach, care for and love each student. "Educating the mind without educating the heart is no education at all." -Aristotle