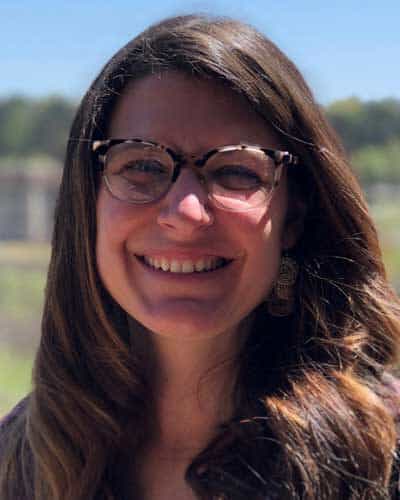 Teacher
Kindergarten, 1st Grade, 2nd Grade, 3rd Grade, 4th Grade, 5th Grade Math
My name is Ellen Smyth and I am excited to start my first year teaching at CJDS! While I may be new to CJDS and Charlotte, I am not new to the Carolinas. I grew up in a small town outside the greater Columbia area in South Carolina. I received a bachelor's degree from Wofford College and a Masters in Early Childhood Education from Converse College (both in Spartanburg, SC).
For the past five years I have been teaching at Akiva Jewish Day School in Nashville, TN. While there I met my husband Matthew and we had our son, Sawywer in May of 2020!
We moved to Charlotte in June 2020 and I have been fortunate to spend the past year watching our son learn and grow into a curious, fun toddler.
I have been teaching a wide variety of learners for the past seven years and am excited to take on a new role as math teacher at CJDS this year! I am passionate about learning and exploring with my students. I appreciate how experiential, real world learning helps foster curiosity and a love of the world around us.
When I am not teaching, or chasing a toddler around, I love to cook, travel, listen to live music, bike, camp and spend time with family and friends! I look forward to getting to know your children and becoming part of the CJDS community.