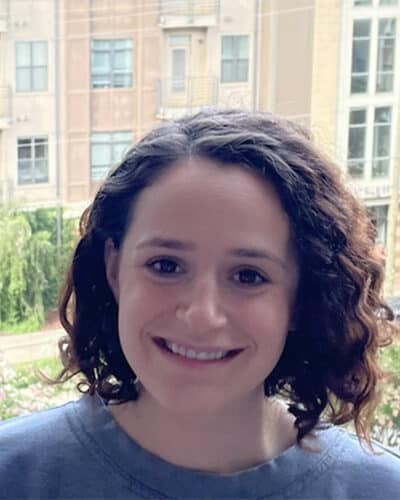 Teacher
Kindergarten General Studies
Hello CJDS families! My name is Jaime Bird and I am so excited to be teaching Kindergarten this year. This summer I moved from Cleveland, Ohio to Charlotte. I grew up in Cleveland but recently made the move to Charlotte with my cat Molly. I'm so excited to see more of Charlotte and experience some warmer weather!
I earned my bachelor's degree in Early Education from Duquesne University in Pittsburgh, Pennsylvania. While teaching for the past three years, I was taking online classes at Notre Dame University to gain my master's degree in Mild/Moderate Intervention with a reading endorsement. These classes have given me a new insight into adapting curriculum to students needs in the classroom.
In my free time I really enjoy hiking and camping so I cannot wait to explore these activities in North Carolina. I also love to try new foods and restaurants and I cannot wait to see what food Charlotte has to offer!
I believe in a student-centered classroom where students explore and learn from each other. This means working together in groups and using project-based learning to explore new concepts and practice old concepts. I believe that we are all lifelong learners and that learning can happen anywhere and everywhere and this is something I am very passionate about teaching in my classroom. I hope to create an environment that not only fosters academics, but social emotional learning as well. I cannot wait to meet everyone in the CJDS community!