What a wonderful first week we've had!
Yesterday we started learning the Aleph Bet.  As the note your child brought you explained, it has been a tradition for generations to begin learning the Aleph Bet with sweets, so the child associates learning the Torah as a sweet experience.
Ask your child to tell you what's special about the letter Aleph.  Who is the small part above?  Who is the small part below?  What is the stick in the middle?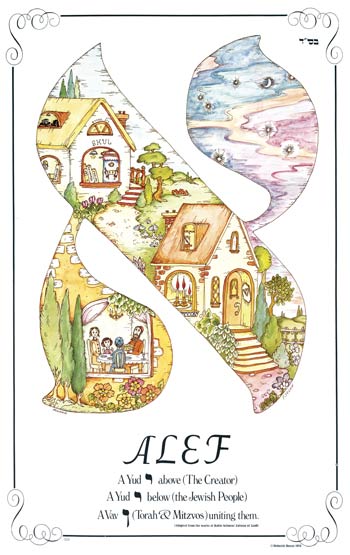 Have a wonderful Shabbat!!