Founded in 1988, Charlotte Jewish Day School is a co-educational, TK-8 independent community day school focused on providing a high-quality academic education and a strong foundation of Jewish values.  We are committed to educating the whole child, closely gauging academic, social and creative development. We teach our students to hold steadfastly to their values, to treat everyone with respect, and to celebrate the joy of being Jewish.  CJDS welcomes all Jewish families regardless of affiliation and level of practice.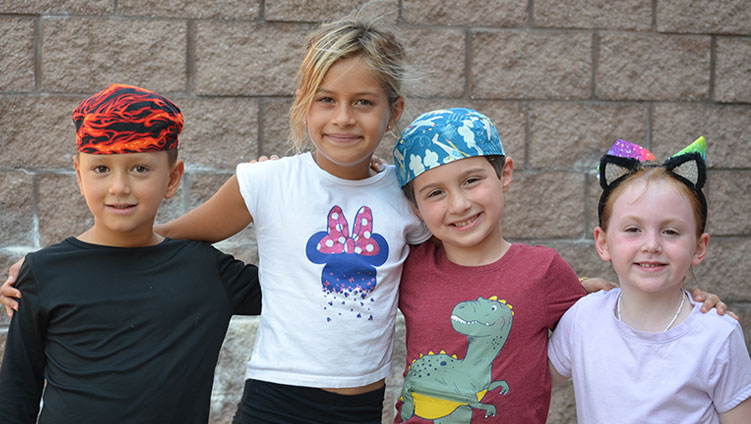 Accreditation and Affiliations
Accredited by the Southern Association of Independent Schools (SAIS)
Member of the National Association of Independent Schools (NAIS)
Member of the North Carolina Association of Independent Schools (NCAIS)
Member of PRIZMAH: Center for Jewish Day Schools
Students and Faculty
10:1 Student: Teacher ratio
60% of Teachers with Graduate Degrees
13  Average Years at CJDS
Campus
CJDS is located on the 55-acre Shalom Park Campus providing access to gymnasiums, outdoor spaces, ball fields and a community garden.
Our three-story building features spacious classrooms, as well as dedicated classrooms for art, science, music and social and emotional development. All classrooms are equipped with SMARTboard technology.
Curriculum
Rigorous, dual-language curriculum in English and Hebrew.
Our gifted curriculum offers a strong foundation in general studies, and for the 5th year in a row, the average CJDS student's standardized test scores outperformed those of national independent schools.
Afterschool Clubs and JTeam
A variety of afterschool clubs are offered from 2:50 to 4:00 pm.
Our proximity to the Levine JCC allows our students to participate in the afterschool care program, JTeam. Please contact the Levine JCC for more information.
Early Drop-off and Study Hall
Pre-care is available for TK and Kindergarten students from 7:40 to 8:50 am. Study Hall runs from 2:50 to 4:00 pm. Monthly costs vary depending on the number of days per week and the number of services used.
Bus Service
Morning bus service is available from the StoneCrest Shopping Center on Rea Road.