We had an exciting week in second grade and even got to eat in our rainy Sukkah! We had a fabulous time working on the mitzvah of being happy for Sukkot!
Reading
This week, we continued our first Journey's reading unit by working on sequencing story events and finding the subjects and predicates in sentences. The students also worked on sorting words with the short "i" and long "i" sounds and putting words in alphabetical order. Next week, the students will take their first reading comprehension test and then begin lesson 2 by reading a nonfiction story called My Family. The students will work on comparing and contrasting different information from what they've read, and asking questions as they read to check their own comprehension. We will continue to study how to write complete sentences.  Our vocabulary words for next week are: Remembered, porch, crown, spend, stuck, visit, cousin, and piano.
Below the students are scrambling to alphabetize their words as fast as possible! The students had to put words in alphabetical order to the 4th letter! (For example, thank comes alphabetically before that.) This skill will be very helpful when we study dictionary skills later this year!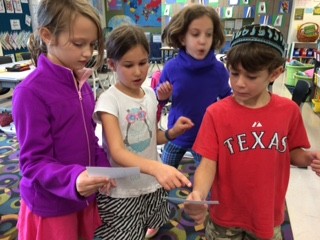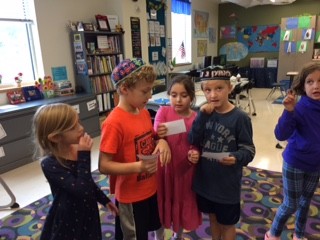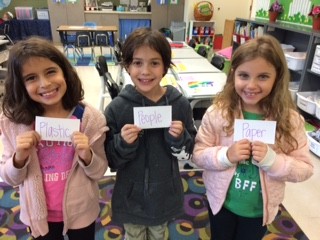 Spelling
This week we have been studying words that contain the long "i" and short "i" sounds like dinosaur and lift. We will continue working on these words next week.
Writing
The students worked on identifying the main idea of stories they read this week. We learned that it is very confusing when a paper has many different ideas! The students will pick one topic that they know well to write about next week. They will be encouraged to fill their paragraphs with many details on their topics.
Math
We are currently working in unit 2 of our Everyday Math series. This is an important unit because it helps solidify the students' basic addition and subtraction facts. We are working on skills like doubles addition (8 + 8 =16) and +9 addition (using what you know about 10 to help you make +9 problems easier). It is important that the students master these skills before we move into more challenging two digit addition and multiplication. The students are playing games and participating in many fun activities that help them practice their addition and subtraction. Next week, the students will focus more on their subtraction strategies.
Here are some of the students playing a game called "Doubles or Nothing" that required them to practice doubles addition facts like 8 + 8 and 5 + 5.