I know I keep saying this, but… we had a busy and wonderful week! On Tuesday, we visited the South County Regional Library to learn more about biographies and research skills. The students listened to Mrs. Renee explain the genre of biography and then they had an opportunity to check out books. Mrs. Inna and I were running around helping everyone find what they needed and all of the sudden it got really quiet. All of the students were settled into comfy chairs reading their new books! The librarians were very impressed by our second graders! I will be making a trip to the library this Friday, May 6th, to return books and I'd be happy to drop off your child's books as well!
On Wednesday, the students presented their Project Based Learning work on motion. The students taught the first and third graders about gravity, friction, push and pulls, etc. The students' presentation were fabulous but I was most impressed by the way they were able to apply what they learned during this unit to answer questions that the other children asked!
The gravity group showed off their artwork and taught the room about Sir Issac Newton!
The friction group designed a "Minute to Win It" game that answered the question, "What has less friction, socks or shoes?"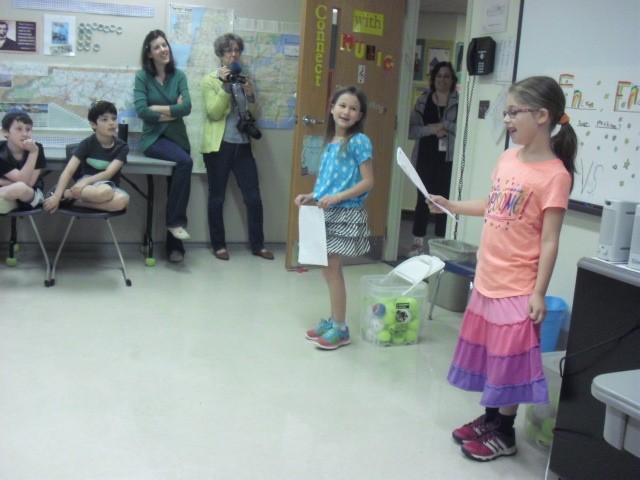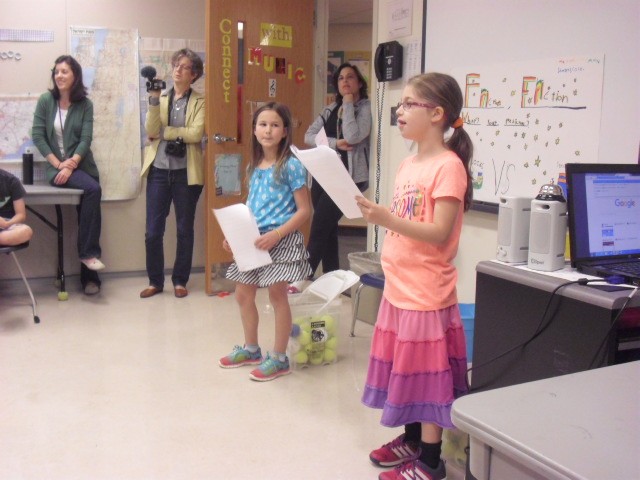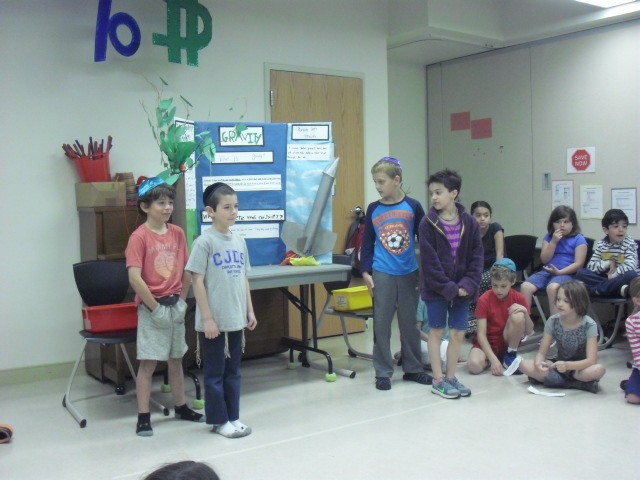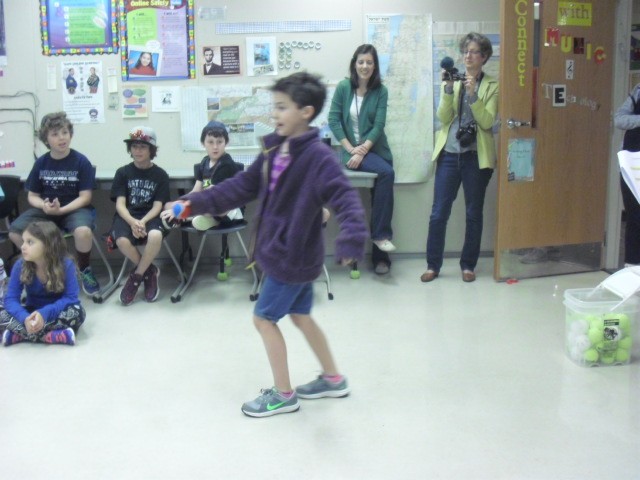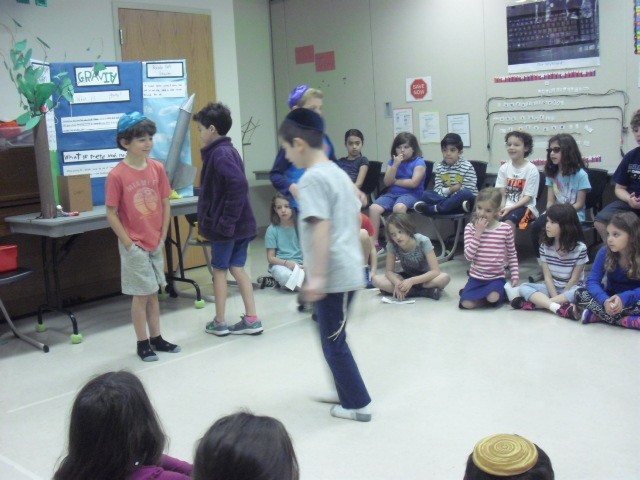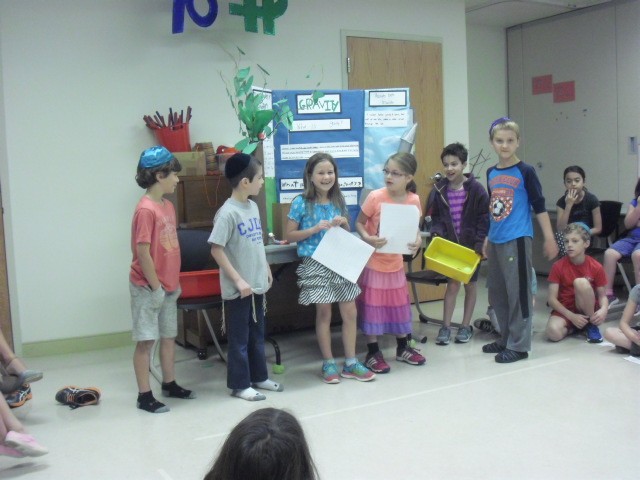 The magnet group wrote, filmed, and edited their own movies! They showed off their technology skills to the first and third grades!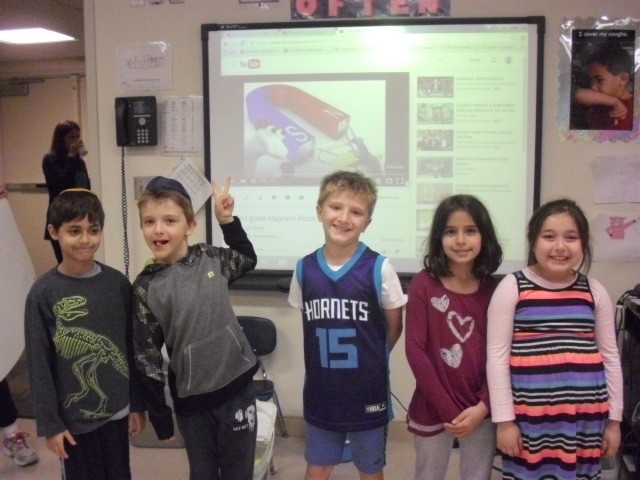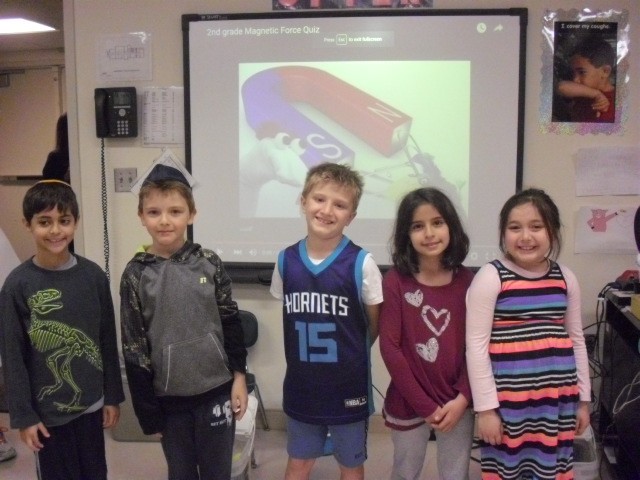 Next week we will jump right back into our studies and begin reviewing the important concepts we learned this year! We will be making every minute of class time count! 🙂 I can't wait to see everyone!