Reading
"What a fabulous week!" said the second graders!
"We are getting pretty good at using quotation marks," replied Mrs. Felter.
This week the students continued practicing using quotation marks and abbreviating words. They practiced their dictionary skills by using the guide words at the top of each page to help their partners quickly find this week's vocabulary words! This was a fun game that also helped the students practice their alphabetizing skills. Have you heard our cause and effect song? If not, it's pretty catchy and it helped the students remember that the cause comes first and makes the effect happen. We hunted for the cause and effect of characters' actions in the story Office Buckle and Gloria. The students also practiced reading words with open and closed syllables and learned how to break these words apart.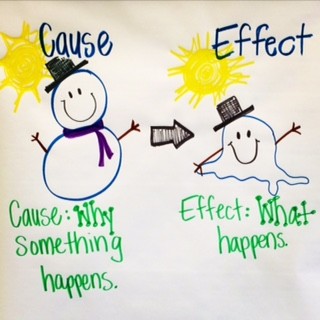 Here the students are playing our dictionary hunt game!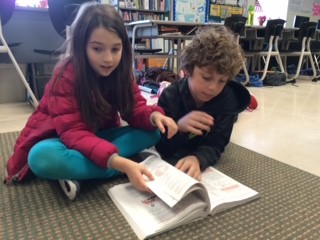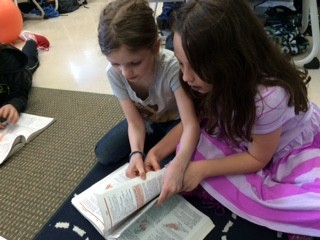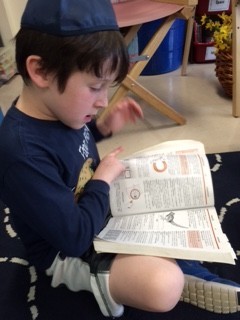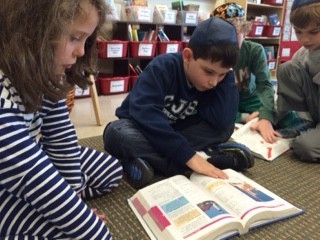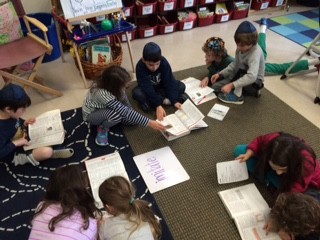 Next week, we will review the skills we've learned in our third reading unit and take our unit test. We will also review the vocabulary words from this past unit to make sure that the students' have mastered their meaning. Some of the words we will review are: Culture, imitated, obeys, curious, motion, knowledge, illness, community, impatient, and furious.
Writing
We are coming to the end of our unit on persuasive writing and writing with voice. This week the students picked topics on which to write a full persuasive essay. The students did an excellent job planning their essays by coming up with a problem and a solution, and reasons and details to support their goal. We are working on writing an essay that grabs the readers' attention and gives strong enough reasons to convince them to make a change! Next week, the students will be editing and revising their essays with peer support and publishing their finished work.
The students will review their writing goals with me next week in one-on-one writing conferences. We have been working on these goals throughout the past month as the students produced several writing pieces. The students will choose which piece of their writing they think was their best work. The students and I, will determine if they met their writing goal and think about their next step as writers!
Spelling
This week we focused on words that began with a silent k or w. Next week the students will study words that contain the silent letter patterns "ai" and "ea." These will be words like sailboat, leap, and main.
Math
This week we worked on finding fractions in groups of things. For example, if you have 12 baseball cards, what is one fourth of the cards? The students practiced drawing and using manipulatives to solve these problems. We also played several games this week that helped us compare fractions. This is a challenging skill and the students tackled it with great enthusiasm! We will continue comparing fractions next week, and work on fractions in number stories. The students will have a chance to review fractions next week before taking their unit 8 test.
Here the students are playing comparison games with their fraction cards!