We have had such an exciting week celebrating Sukkot. Ask you child about the fabulous Sukkahland that we attended yesterday! The students learned all about the holiday by participating in carnival style booths complete with cotton candy, relay races, and arts and crafts!
Even though we have been busy with Sukkot, we still managed to fit in a lot of learning!
Reading
This week we continued working on visualizing the details in the fiction and nonfiction works we are reading. The students noticed that it is much easier to understand what they are reading when they picture it in their minds! We practiced picturing the details in fiction stories so that we understood what the characters were going through. We also practiced seeing the facts and details in nonfiction works about the White House and animals. 
Next week, the students will read a nonfiction piece called Animals Building Homes. We will study some challenging vocabulary like predator, offspring, lodge, winding, and survival. The students will study text features like headings, bold words, captions, and photographs and they will learn how these tools help them understand nonfiction texts! We will also begin learning about the prefixes "un" and "re."
Here are some of our readers looking up information on beavers.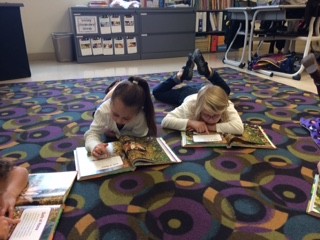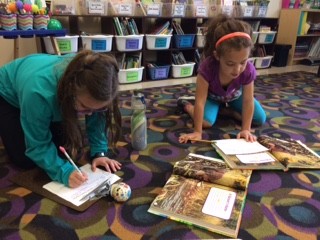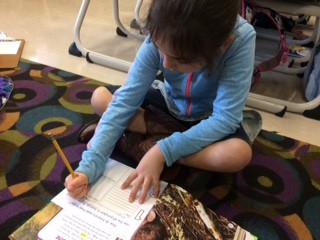 Spelling
We reviewed words containing the long "e" sound this week, like speak and seemed. Next week, we will study words containing the short "a" or "i" sounds, like in the words average and include. 
Writing
Next week, the students are going to begin working their way through the writing process from brainstorming an idea, to drafting, revising, editing, and finally publishing their work. You can help your child by getting them thinking about fun things that have happened recently that they can use as the topic of their true story.
Math
This week we reviewed counting and adding up money, difficult addition and subtraction strategies, and how to solve word problems. Throughout the next two weeks we will work on making and reading graphs and adding up money and change while shopping.
Here are some of our crew enjoying their lunch in the Sukkah! (Morah Yiska took much better pictures than I did! Check out the Judaica page!) 🙂