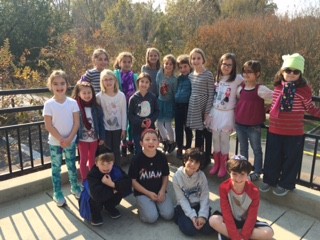 We had a lovely week! It is really starting to look and feel like fall! This week I got to hear our class singing in music, with our new teacher Mrs. Cutter. The class sounded awesome!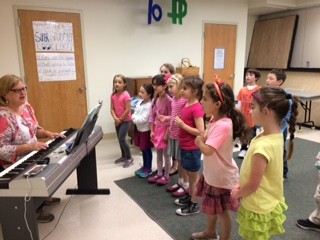 Reading
Is your child bringing home good books on their reading level? You'll know if they are, because they'll probably look as focused as these readers below! This week we made sure that each child is picking out interesting books on his or her level and we will continue working on this after Thanksgiving break. Reading lots and lots of book on their level is one important way for students to improve their reading ability!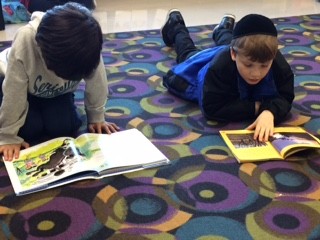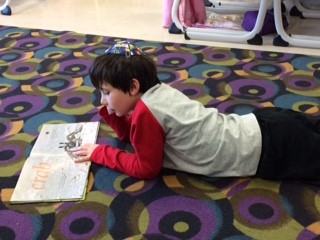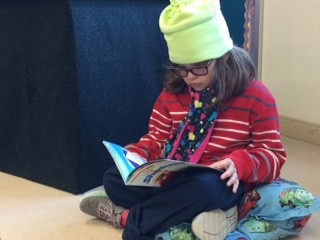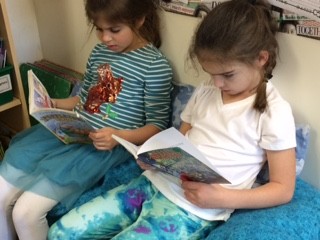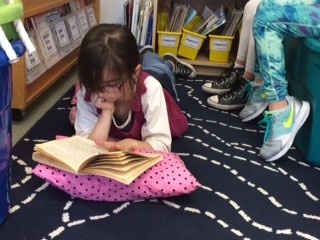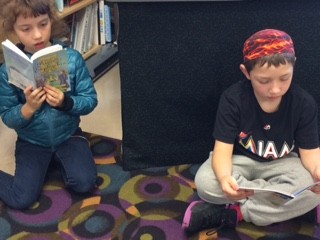 We worked on breaking words apart into syllables this week by looking at the consonant- vowel- consonant chunks inside of words. For example, dinner can be broker into two syllables: din – ner, and each syllable contains a consonant, vowel, and consonant. This skill becomes more helpful when students begin reading longer words and trying to sound out words they haven't seen before. We studied proper nouns this week and practiced capitalizing the beginning of the names of states, cities, streets, and people. After the break, the students will work on reading a nonfiction story called Super Storms and we will work on identifying the main idea of nonfiction pieces and important supporting details. We will continue studying proper nouns and begin to work more with verbs.
Vocabulary
The students read a historical fiction story piece this week about the introduction of cable cars in San Francisco. Our vocabulary words from this story are bench, bridge, cross, crowd, deep, fresh, frown, signal, travel, and worry. Here are some of our readers studying their vocabulary words.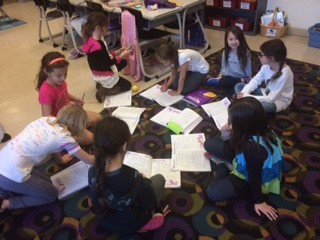 Writing 
The students planned, drafted, and began editing a piece this week to show off all of what they have learned in our first writing unit on ideas and details! Our next unit will cover organizing fiction and nonfiction writing. Here are some of our writers working together to draft and edit their work.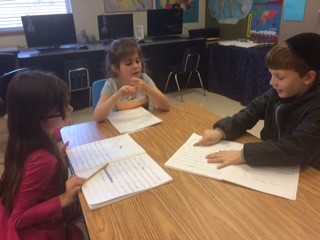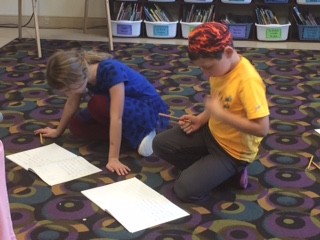 Math
We have been working hard to learn how to add money and make change. Some of our students participated in the "C.J.D.S. Store" this week as shoppers or bank tellers. The students had to make change for $1, $5, and $10 as they "bought" different items from the store. We will continue to work on this skill throughout the school year.