Junie B. Jones and quilting
We went on our first field trip to Junie B. Jones!! We had so much fun comparing and contrasting the book to the play. Our favorite funny first grader delivered with hilarious antics and an excellent performance. We made our own Junie B. Jones glasses to wear to the trip!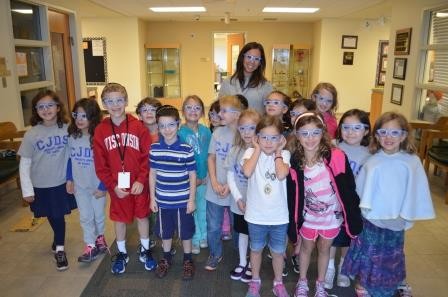 Morah Donna was a special guest in PBL today! The class is learning about what life was like long ago. Morah Donna shared her stories about quilting and how she learned how to do quilting in Israel. The kids were in awe and so was I! They got a chance to decorate their own piece of fabric with Hebrew lettered stencils. Morah Donna will put them together to make our very own 1st grade quilt!!
I hope everyone has a safe and happy weekend. 🙂
Shabbat Shalom! (It's been a while since I've been able to say that. First Friday school day in a while!)