Student council elections and more!
This week, the children heard wonderful campaign speeches from Jordan and Nehemiah, who were campaigning for the position of Vice President. They also heard speeches from Cornelius and Chaya, who were campaigning for the position of class rep. The children then voted for their favorite candidates. Here they are proudly showing off their voting stickers outside the ballot box: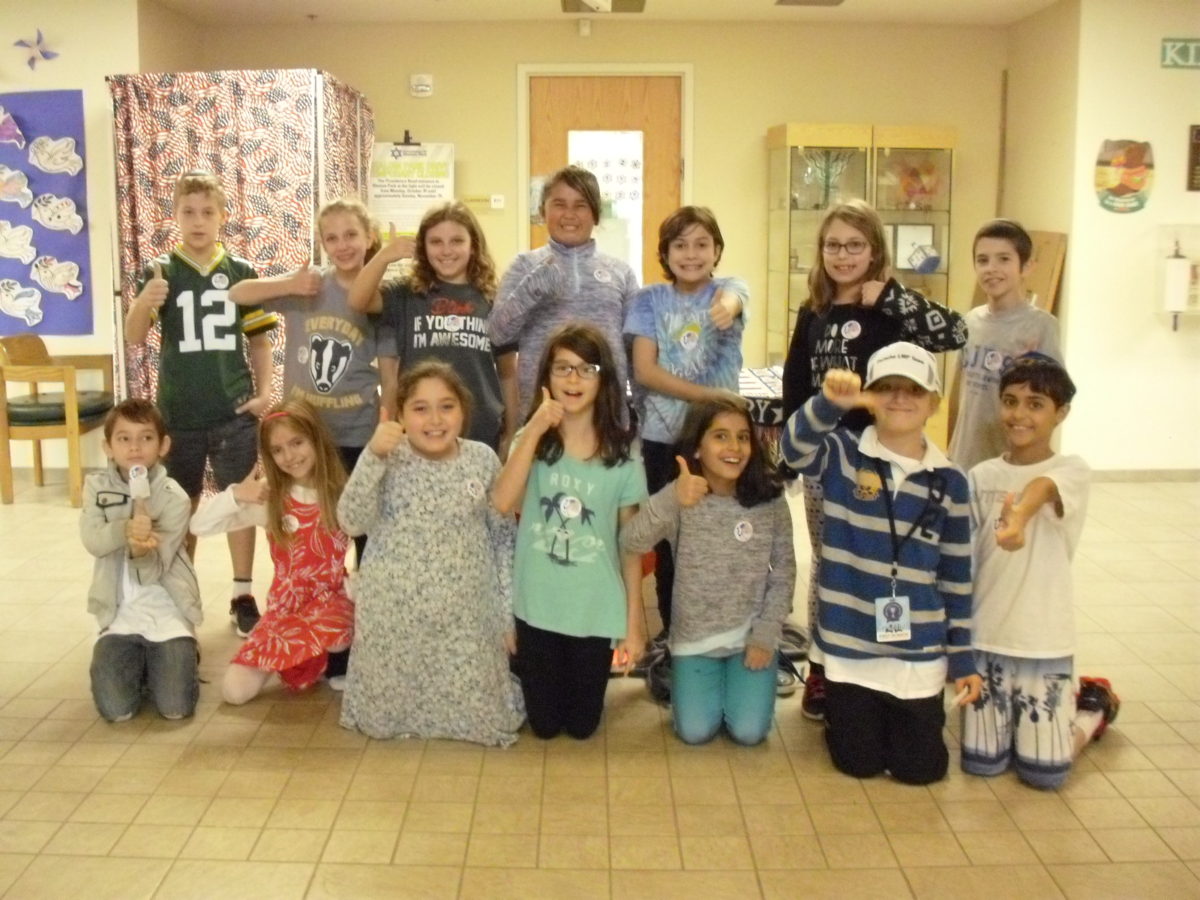 Mazal tov to all the candidates; they truly did a fantastic job!! Jordan was chosen for Vice President and Chaya was chosen for class rep. Congratulations!!
This week, we welcomed a new student to the 4th Grade. Alexia joined our class on Monday, and has settled in beautifully. She is a warm, friendly and delightful girl with many talents. We couldn't be happier to have her. Welcome to CJDS, Yaquian family!
We completed the poetry portion of our Jacob's Ladder curriculum earlier in the week and have now moved on to Non-Fiction. The children first completed a pre-test on the Great Depression. We then read The History of Space Exploration and answered questions using evidence from the text.
In writing, we have almost completed our topic on Organization.  This week, we learned how to write an ending that would leave the reader wanting more!
The children were awarded their 10th emoji, which means the next class treat is coming up! The children have chosen to have a Makerspace workshop using FOOD!! It will be very interesting to see what they make! I promise to take lots of pics! 
In Math, the children have begun their new unit on Decimals. They have reviewed the basic decimal concepts and are now focusing on adding and subtracting decimals. For example, what is 19.1 + 1.9? It isn't easy to work out when the decimals aren't automatically aligned. You can help your child by practicing these types of questions at home!
In PBL, the children have been learning about condensation and how it relates to the water cycle. Today, the children were placed into small groups and given a mini project to complete over the next two school weeks. They were very excited to hear that they are going to create a water model to demonstrate how The Water Cycle works! Their water model can use any media they choose, but they must show (at the very least) evaporation, condensation, precipitation and transpiration. I cannot wait to see the results!
Wishing you all a happy and peaceful Shabbat,
Mrs. Neumann