Some weeks everything just comes together beautifully.  This week we learned the letter Tet, ט
One of our vocabulary words for this letter is Tabach, טַבַּח which means "chef."  This week we also discussed the story of young Avram in his father's Idol store.  We went around the circle asking what type of job each abba, father, in our class does.  Quite a few abba's seem to work on the computer :).  But how exciting it was to learn that Yuli's abba is a Tabach!  Here is a picture of Yuli, with her drawing of a Tabach in her milon.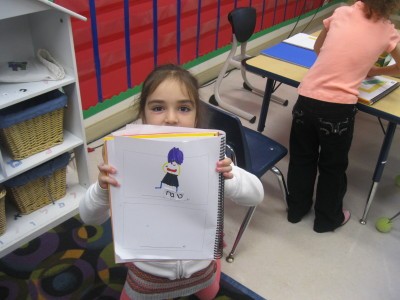 Shabbat books are coming home this week.  Remember that they can be logged onto your child's reading log.
Shabbat Shalom!
Morah Rochel