Hello Parents,
We spent the past two weeks learning about how Hashem created the world.  The children made beautiful murals representing each day of creation.   We welcome you to stop by any time to check them out and have your child point out which part they helped create.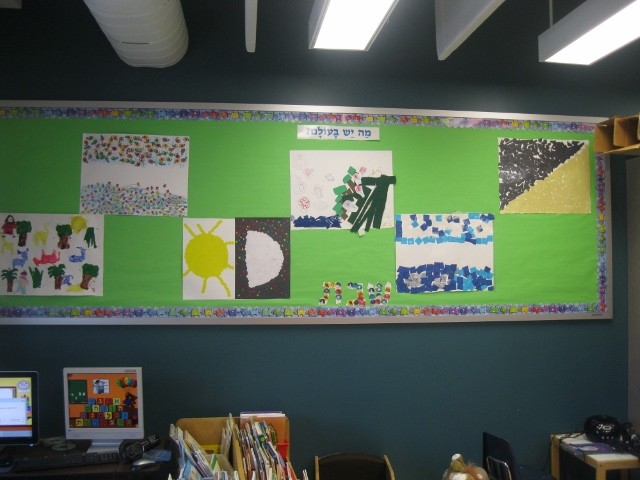 This may explain why not much artwork is coming home in the Judaica folders, but you will find plenty of Aleph Bet work, as well as a Parent-Teacher communication note.  Please sign it and return it on Monday.
Since we finally have a Friday in school, we are taking home Shabbat books!  Enjoy, and please return on Monday.
As everyone had a chance to enjoy the class books, I am adding them to the Shabbat book collection so your child can choose to bring it home again.
Shabbat Shalom!
Morah Rochel