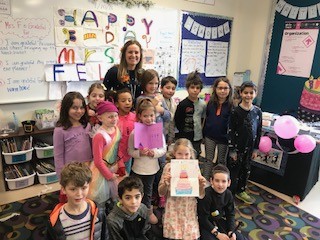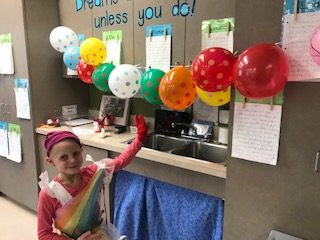 What a fun week! We had the wackiest Wednesday ever. The students drew wacky pictures, wrote wacky stories, and had a chance to share their wacky work!
Reading & Vocabulary
The students read a folktale called How the Chipmunk Got His Stripes and a nonfiction article about Yellowstone National Park. We completed our read aloud chapter book and began a new story, Kenny and the Dragon. We will use this chapter book to talk about character traits and use the characters' actions to figure out what they are like. Our new vocabulary words are dive, enemy, frighten, herd, pack, prove, seal, smooth, soar, and steady.
Today, the students read about Dr. Martin Luther King Jr. and we watched videos about the ways he tried to peacefully change the world. We talked about some of the things the students would like to change about our world today. 
Spelling 
The students studied "bl" and "fr" blends. Next week the students will review the spelling patterns we have studied in the past six units.
Writing
The students began their new writing unit on voice this week. This unit will focus on sounding excited about the writing topic, writing from the heart, choosing favorite topics, and thinking about the reader while writing. We will spend time in this unit sharing our writing and receiving feedback from our peers.
Math
This week the students learned strategies for how to efficiently add more than two numbers at a time. For example, if a word problem tells you to add 89 + 77 + 11, it is more efficient to add the 89 and 11 first. Then you can finish the work by doing 100 + 77, a much simpler math problem. We played games where the students tried to add numbers up quicker than their partners, by using efficient strategies. Next week the students will work on comparison number stories, graphing, and finding the difference between two numbers.
Here are some of our mathematicians working to add three numbers quickly.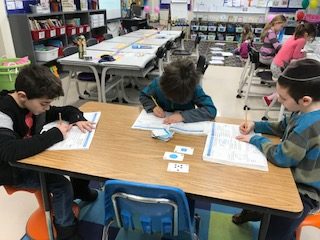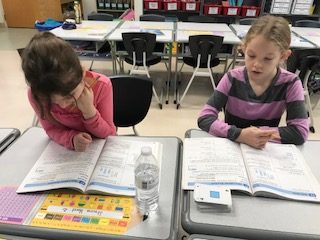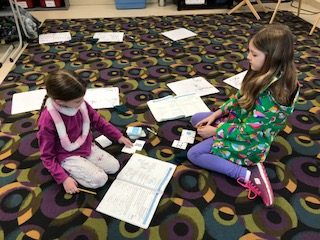 Project Based Learning- Science
The students began their unit on natural resources. The question we will use to guide our work is: How can we, as reporters, teach our community about natural resources? The students are going to research, design, write, and film a news broadcast for our CJDS website, to teach other members of our community about natural resources and how we can conserve and protect them for the future. The students have begun researching natural resources by reading books and watching videos. Next week, the students will learn how to take and organize notes.