The students worked so hard this week and were even able to focus after a snowstorm in the middle of math! 🙂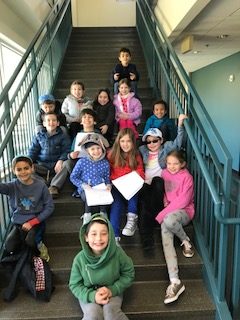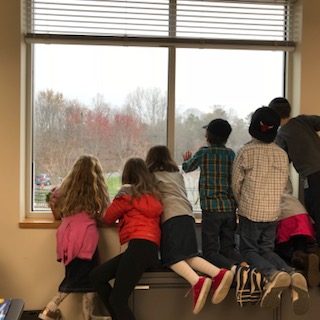 Reading
The students are practicing looking back in the text for answers on comprehension assignments. They are getting very good at "proving" where their answers came from instead of guessing or trying to remember big chunks of the text. This week, the students read and reread the play, "The Fox and the Crow" to practice their reading fluency and expression. They worked on reading the vowel pairs of "oi" like in soil and "oy" as in soy. Below the students are reading and hunting for answers, playing phonics games, and practicing reading with expression!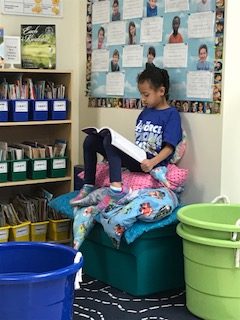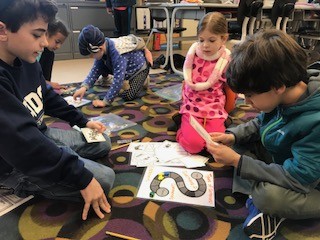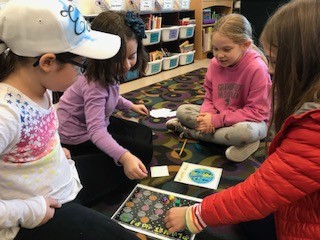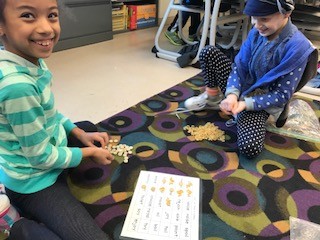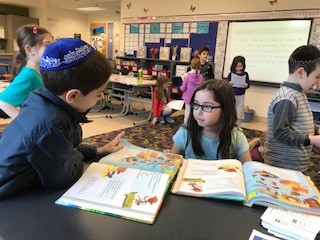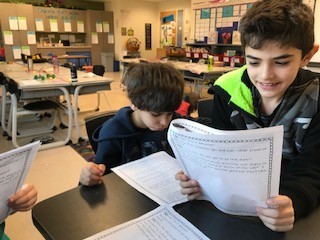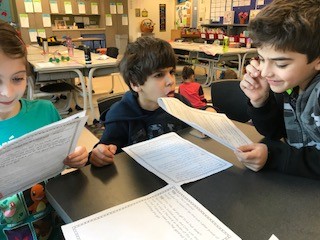 Vocabulary
Next week's words will be accept, address, difficult, excuse, expert, hollow, relax, section, stamp, and whole.
Spelling
The students studied words containing the long "i" sound, spelled "igh" and the long "o" sound, spelled "ow." Next week, they will study words that contain silent letters, like in the words claim and squeal.
Writing
The students are writing stories about our Purim celebration and they are trying to include as many interesting details as possible. They are working with partners to make sure that their reader can understand their story even if they weren't there. The students are editing their work to make sure they are using proper writing mechanics and spelling words correctly that they have studied.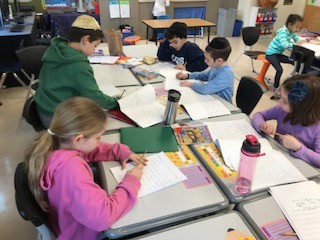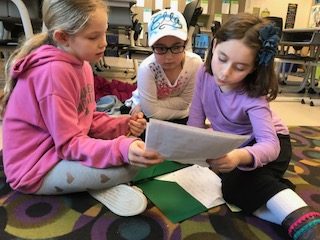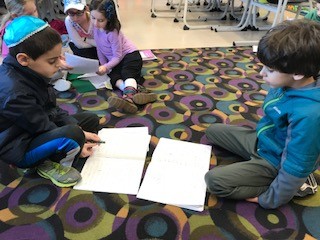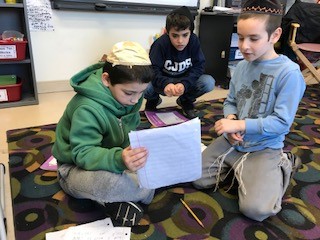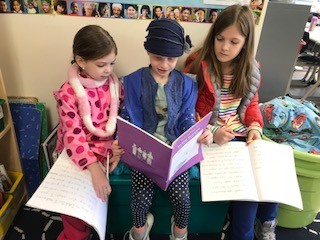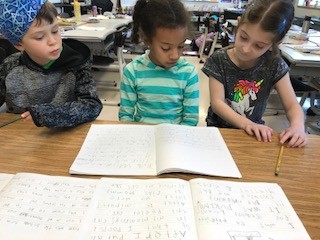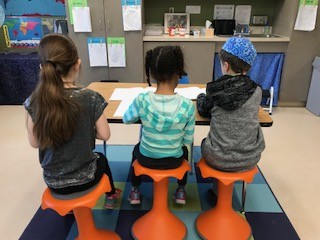 Math
This week the students completed unit eight on fractions. They learned how to draw, label, and compare fractions. They also learned how to find fractional parts of groups, like what is 1/3 of 15, and fractional pieces of shapes, like three triangles can fit into one trapezoid. We will continue practicing these skills throughout the rest of the school year. Our next unit is on measurement and will cover: Feet, inches, yards, meters, miles, pints, cups, quarts, gallons, liters, ounces, pounds, and more! This unit will require the students to compare different measurements, like how many inches are in a foot, and how many centimeters are in a meter. 
Project Based Learning
We are filming our project based learning presentation! The students have decided which segments should be shot in front of our green screen and which segments would be better outside on location! We have already filmed the solar energy, soil, circle of life, and tree segments. Next week, the students will finish filming the scenes and put them together to complete their newscast! We will be inviting the first and third graders in to view our newscast and I will be emailing the newscast home for you to view (hopefully next Friday!)