What's in my Child's Backpack? Rosh Hashanah!
Today was sharing day in Ms. Otte's room.  Well I had something special to share with the students.  I shared the Shana Tova cards you made for them on curriculum night!
The children LOVED it.  One even said he was crying from happiness. 🙂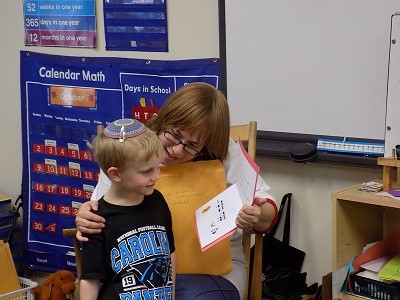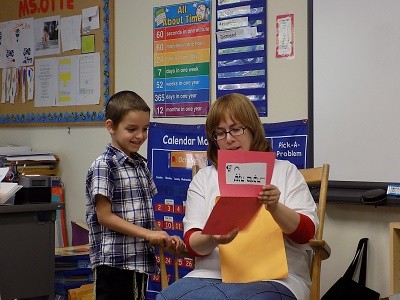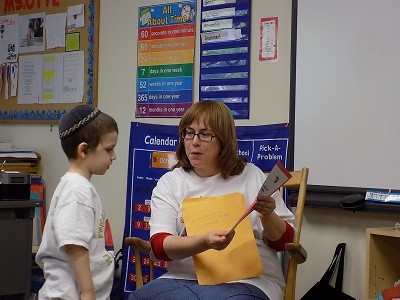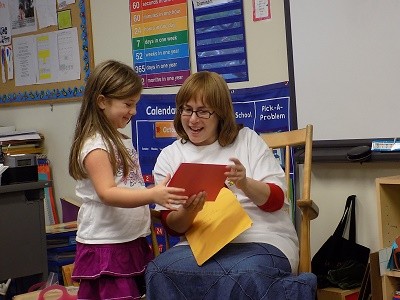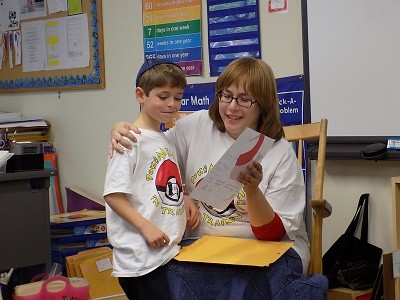 So here is what you can expect to find in your children's backpack today:
A place mat depicting four of the special foods we eat on Rosh Hashana.  Ask your child why we have these special foods on our table.
Two mini round challot for your Rosh Hashanah meal.
The Shana Tova card you made for your child.
Something your child made for YOU!
Wishing all of you a happy, healthy and sweet New Year full of learning and growing!
Shana Tova!!