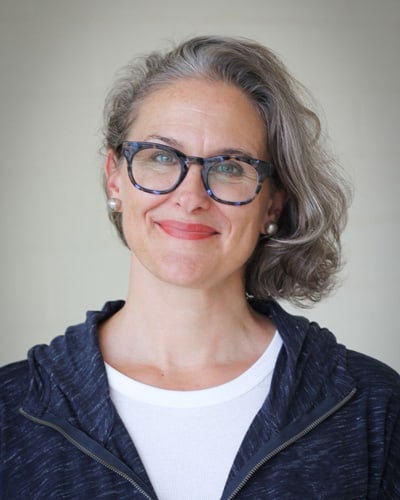 Education:
BA DePaul University – Communications and Professional Writing
UNC Charlotte- Master of Arts in Teaching
Teacher
2nd Grade General Studies
Greetings CJDS families! My name is Kate Davis and I am thrilled to be teaching 2nd grade this year and overjoyed to join your esteemed school. I am coming to you from Dilworth Elementary, where I have been a K-2 teacher for the past 13 years.
Let me tell you a little about myself; I have been married to my husband, Bill, for 26 years. My son, Charlie, is 17 and in 12th grade and my daughter, Eva, is 22 and has just launched into her post college life.
I am originally from southwest Michigan. I received my Bachelor's degree in Communications and Professional Writing from DePaul University in Chicago. I have lived in North Carolina for the past 26 years – eight years in Chapel Hill, 18 years in Charlotte. Teaching is an encore career for me. I worked previously in Pediatric Research and Advertising/Marketing. I completed my Graduate Certificate in Teaching at UNC Charlotte in the spring of 2011 and my Master of Art's in Teaching in the spring of 2015.
As a teacher, I strive to build meaningful relationships with my students and their families. My goal with each student is to first make a connection. Next, to learn where they are and how they learn. Then, to set learning goals – as a class, in small groups, and individually – and to monitor those goals. Finally, to celebrate their achievements.
This year I will be using many strategies from the Responsive Classroom approach. The core belief of a Responsive Classroom is, "In order to be successful in and out of school, students need to learn a set of social and emotional competencies—cooperation, assertiveness, responsibility, empathy, and self-control—and a set of academic competencies—academic mindset, perseverance, learning strategies, and academic behaviors."