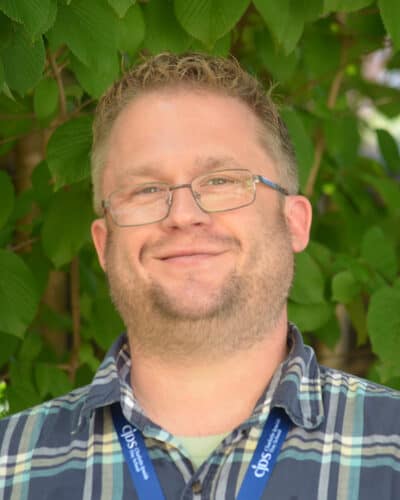 Education:
Illinois State University: BS Elementary Education
Arkansas State University: Masters in Science Education for Gifted, Talented, and Creative Education
Teacher
6th Grade, 3rd Grade, 4th Grade, 5th Grade S.T.E.A.M.
Hello, CJDS families! I am excited for my first year as the 3rd, 4th, 5th, and 6th-grade S.T.E.A.M. teacher. This is CJDS's first year incorporating a full-time S.T.E.A.M.-based program and I am proud that they chose me to do the job. I will do my best to meet and exceed everyone's expectations. I am originally from the cornfields in Illinois. I attended Illinois State University and received my B.S. in Elementary Education in 2003 and moved to North Carolina in 2004. This last May, I graduated with my Masters in Science Education for Gifted, Talented, and Creative Education from Arkansas State University. This will be my 19th-year in the elementary classroom. I spent a majority of my career teaching 2nd-grade in Title 1 schools in the Raleigh area. For the last 8 years I have been teaching 2nd and 4th-grade S.T.E.A.M. education at one of only two Distinguished Elementary S.T.E.M. schools in the state. Over the last few years I have attended multiple computer science trainings around the country learning more about coding, robotics, and circuitry.
The instruction that will occur in my classroom is reflective of the Project/Problem-Based Learning model. Each unit that is completed will focus on a specific set of learning standards related to a particular domain that students need to be taught for their grade level (e.g. North Carolina history, Geology, Physics). Initially, students will be guided through the Engineering Design Process so that they can learn the proper format to tackle problems. These steps include asking questions, conducting research, generating plans and solutions, constructing products, testing for improvements, presenting their learning and reflecting on their completed work. I will spend lots of time teaching students how to use several different programs and software to enhance their learning. The most important part of my job, I feel, is making sure that students feel successful and confident enough to take risks. Everyone, including myself, will make attempts and fail at solving problems, and students need to know that this is okay, as long as they bounce back. This should be an exciting year and I look forward to exposing students to all my cool "toys" and knowledge. Once we get rolling with projects, I will be reaching out to get some parental assistance from time-to-time.
I am brand new to the Charlotte area and I look forward to learning all that I can about the city and the area. I am not a big fan of the beach and prefer the mountains, so I am happy to be living much closer to the area. My husband, Austin, and I were married last year. We don't have any human children but we do have our three fur-babies. We have two miniature dachshunds Bugg (9) and Bradley (2) and our basset hound Belle (6).